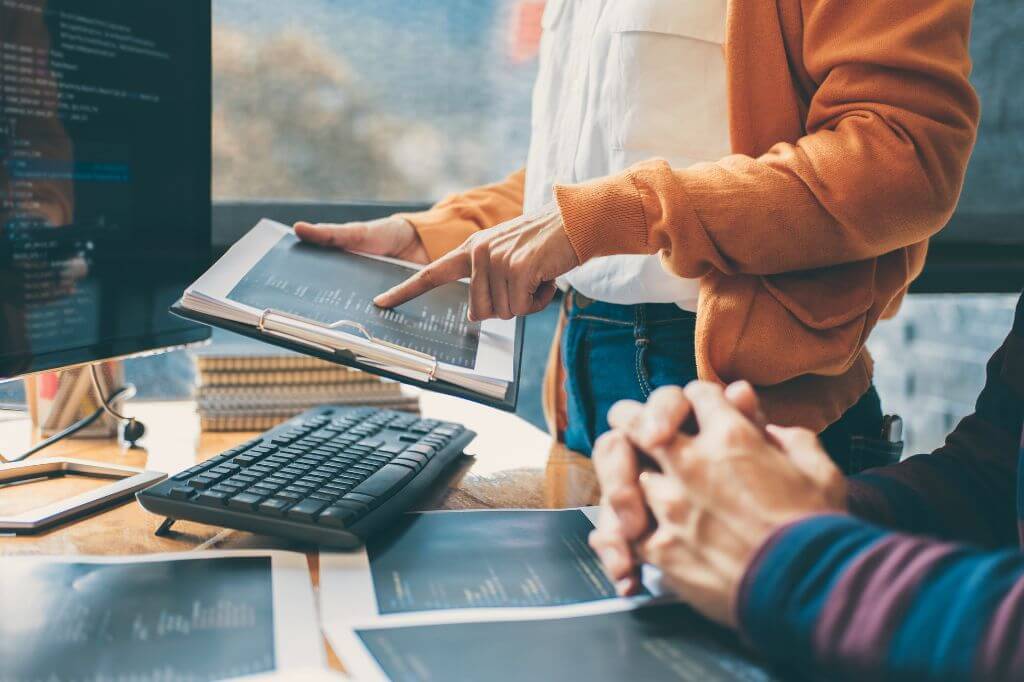 Going back 10 years, finding the right legal tech was fairly easy, as case management systems were probably the only legal tech solutions law firms had to buy. Now, there are so many different technological solutions, how do you find out what legal tech is out there, and which is the best for you?
Finding the right legal tech is getting easier as the Law Society and the SRA are doing a much better job at signposting firms who are interested in legal tech solutions. The SRA has now introduced SRA Sandbox, which isn't just for tech firms, but also for law firms that want to know what's available. However, there's still more that can be done.  
Suppliers also need to help get the message out to law firms and advise them on what due diligence questions should be asked. In AML, regulators have actually put an obligation on law firms to ensure that they've understood exactly how their legal tech works, the data sources they're accessing, and how it solves their problems.
At Teal, we not only want to provide law firms with reassurance that we've gone through all the rules and requirements they need to comply with, but we also want to ensure they're aware that if they use a technological solution, it's not just got to be compliant. It also has to be tangibly better than before.  
This article provides helpful advice and things to consider when you're finding the right legal tech solution for your firm.
Understanding the problems
You need to start the process by asking yourself 'why'. Why do you need to a find legal tech solution? What problems will it solve? It's only by understanding the problems you face in the first place, that you can really start your journey to find the right legal tech solution for you.
We all know what pain points may lead you to consider legal tech, such as the business isn't making enough money, it isn't profitable enough, or you can't turn around the process quickly enough.
Not only do you need to understand the problems, but also the goals which you're trying to reach. It's only when you fully understand your problems and your goals, that you can really focus your efforts on finding the right legal tech to fix them.
How to work out what the problems are
This doesn't need to be a difficult or time consuming exercise. It's actually incredibly simple. Firstly, split the work types and ask questions such as:
Who's delivering this task – lawyers or support staff?
How is this being delivered internally at the moment?
Is it part of a workflow?
How many units are the lawyers spending on it?
Could it be delivered by technology?
Once you've done this, you'll start to see exactly what's required. For example, you'll notice if a fee earner is spending 9 units doing something which could be done by technology without taking any time at all.
An exercise like this should only take an hour or two and provides you with quick visibility of what your problems might be.
The phrase 'built by lawyers for lawyers' often gets criticism. However, having lawyers building tech means they can add a level of knowledge which can be essential. Software developers who don't understand policy, processes, and regulations can find that side of it really difficult.
However, software developers without legal knowledge build for the user experience (UX), whether the legal tech is for the client, the lawyer, or both. That UX is extremely important if the legal tech is going to work.
This is why building software collaboratively is key. It needs diverse thought when looking at what data lawyers need and what consumers need.
Collaboration within your law firm is also of paramount importance. When finding the right legal tech solution, different stakeholders, such as IT, the MLRO, finance, and the lawyers, will all have different questions. You should try to involve all concerned early on in the process to ensure transparency and that nothing is missed.
It's all about a collaborative and diverse approach to solving problems.
The importance of integration
Integration is fundamental. However, first and foremost, it's about problem solving with interconnectedness.
A lot of people in the market are talking about having an interoperable framework that's going to solve all their problems. However, when finding the right legal tech, as we've previously mentioned, you have to start by asking 'Why'. If you just focus on integration, you may end up with a number of technology integrations rather than having an interconnective framework.
Therefore, rather than focusing on whether the software solution integrates, the focus should be on how they all fit together as a framework.
Integration is expanding beyond our legal horizons. In the conveyancing world there's a lot going on with regard to upfront material information. Estate agents are now starting to service information that previously has been in a conveyancer's file before a conveyancer has even been instructed. This leads to many additional questions about what regulatory environment it sits in and how we pass that in a confidential manner between parties, in addition to making sure all the various boxes are ticked.
This is something we see coming in lots of legal work types, and that will bring a lot of opportunities. In AML, we can remove duplication and enhance the checks we're doing from a fraud risk point of view. This will make sure those barriers are in place earlier in the process, which should hopefully make everyone's lives easier.
Questions to ask software providers
Many law firms don't have a tech team in place. For these firms, knowing how to ensure buy-in success when they don't necessarily have the tech knowledge is difficult.  
Depending on your problems and your goals, the questions will be different. You may be looking at a process for cost optimisation, or one to deliver an exceptional client experience.
Before you start, you may wish to consider instructing a consultant to help you with this. They should deliver value for money, so don't be afraid to pay someone for advice if you don't know the questions to ask.
The basic questions to consider asking include:
How much is it going to cost, per user, per seat per transaction?
What are the returns on investment going to be?
Who's going to deal with any training – is that provided?
Who imports the data from old systems?
What security does it have – is it encrypted, where is the data stored, etc?
Is it a web app and if so, do lawyers and clients have to download it?
If it's a web app, is it available on iOS and Android?
When finding the right legal tech solution, it can be really difficult to make those decisions. One thing you shouldn't do is choose based on the fact that it's working for another firm. As it's all about finding the solution to your problems, what works for them, won't necessarily work for you.
Therefore, once you've asked the basic questions, you really need to delve into the problems you have and get the suppliers to tell you exactly how the tech will meet your needs. By doing this, you're more likely to find the right solution for you.
If you'd like to talk to us about our latest compliance legal tech, Teal Tracker, simply contact us and we'll arrange for you to have a demo.