Teal Tracker
Compliance Technology
Managing records, making sure you know where everything is, and recording everything, takes up a hugely disproportionate amount of time. We understand this, which is why we've created Teal Tracker.  
Teal Tracker is a brand-new technology platform that makes the compliance process much simpler. It does a lot of the heavy lifting, removing the need to carry out many administrative tasks and freeing-up a considerable amount of time.  
It's a living breathing product so it's already evolving and will continue to evolve as people's needs change. 
Teal Tracker has three components.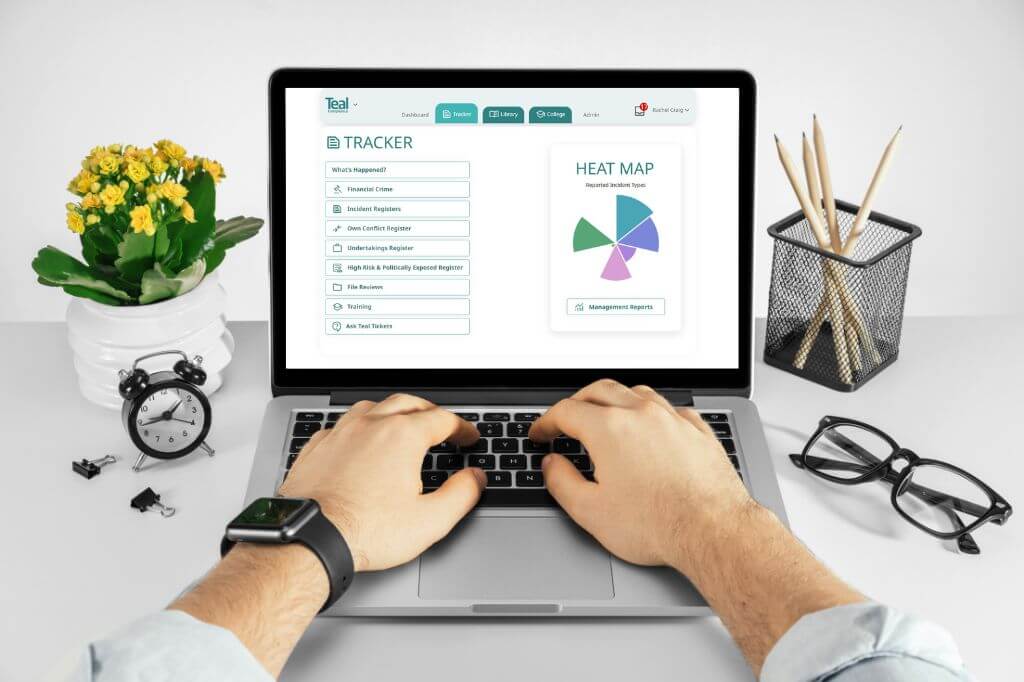 The Tracker's features include:   
Incident management – Report incidents and suspicious circumstances 

 

Training needs – Record training needs, training record and training plan 

 

File reviews – Records of all file reviews and steps forward 

 

Gifts and hospitality register – Register of any gifts of hospitality received 

 

Own conflicts register – Register of affiliations to carry out conflict checks against

 

Undertakings register – Details of the firms' undertakings 

 

High-risk client register – Register of any high-risk clients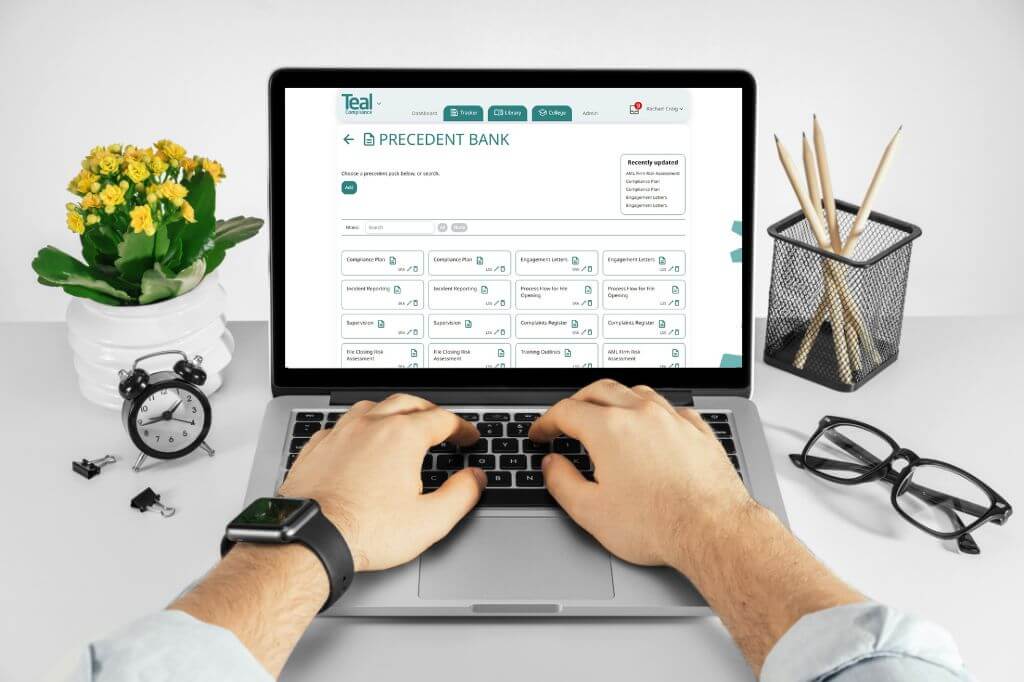 The Library's features include:   
Policies – Keep all your policies in one place 

 

Documents – Keep all your important documents in one place

 

Precedent Bank – Keep all your important precedents

 

Guides – How-to-guides on every compliance situation 

 

Teal's Compliance Chronicle – Updates on the

latest compliance developments

 

Help Centre – Information on how to use the Teal Tracker platform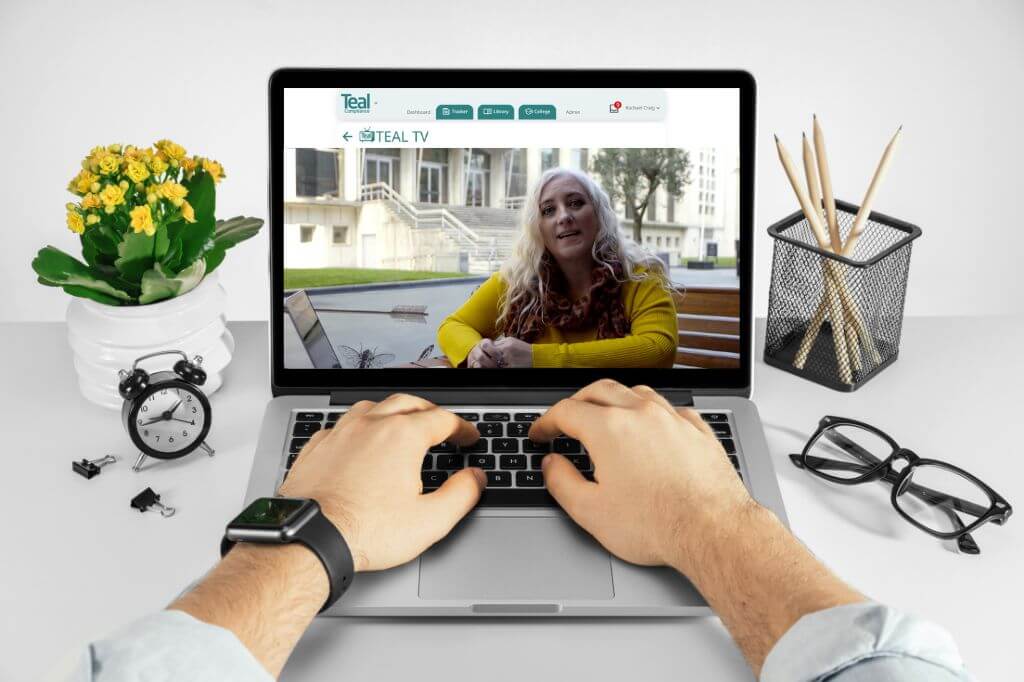 The College's features include:   
Courses –

A

r

ange of courses to increase your compliance knowledge

 

Teal TV – Webinars and videos offering the latest compliance information 

 
Want to find out more about Teal Tracker?
To find out more about Teal Tracker, simply visit the website.  
Alternatively, if you'd like to book a demo, email hello@tealtracker.com  
Choose compliance with confidence. Choose Teal Compliance. 
Testimonial from Right Legal
"We have been using Teal to support our compliance frameworks, and every aspect of our experience with them has been fantastic. From the training to the audits, and especially the 'Ask Teal' helpline, nothing is too much trouble, and you get quick support from some of the industry's best compliance experts."
Get in touch
Testimonial from Constantine Law
"We rely on Teal Compliance to provide responsive, practical compliance services to Constantine Law. They know what they are doing and they provide peace of mind regarding day-to-day compliance matters as well as responses to unforeseen (tricky) compliance matters. They have become an indispensable partner to Constantine Law in our growth journey."
Get in touch
Testimonial from Streathers Solicitors
"We have worked with Teal for several years. They have provided us with AML training and also helped us put together our firm-wide AML risk assessment and our updated AML policy, along with assisting us with various issues as and when they arose. We have always found them to be very helpful, friendly, responsive and knowledgeable, and are happy to recommend them."
Get in touch
Testimonial from Streathers Solicitors
"We have had a relationship with Teal for a number of years and they have provided a valuable resource to our compliance team. Teal combine the delivery of a personal and friendly service with city level expertise."
Get in touch

This programme will enable you to spot the gaps in your compliance and fix them quickly.

We make our compliance training courses as practical and enjoyable as possible.

Our audit answers those compliance questions that you've been struggling with. 

We love reading policies and procedures, but we know not everyone does.

Is your website compliant with the SRA Transparency Rules? Our website audit will help.

Our technology solution for your compliance needs. Keeping you and your clients safe.