About Us
Risk and Compliance
At Teal Compliance, we're dedicated to supporting law firms with their risk and compliance needs, ensuring that compliance becomes a powerful tool rather than a daunting challenge. Our journey began in January 2018, when our founder Amy Bell, recognised the need for practical solutions to address the compliance issues faced by law firms.  
Since then, we've grown into a team of passionate specialists, each bringing valuable expertise from their previous compliance roles within law firms. With this unique insight, we understand exactly what your firm requires, and are committed to providing bespoke, cost-effective, and accessible advice, tailored to your firm's specific work types and risk profile. 
Ensuring your firm's risk and compliance safety
Investing time and resources into risk and compliance is a critical step in safeguarding your clients and your business. We understand the significance of protecting the services you provide from potential risks, allowing you to deliver them at the highest standards of excellence. Our commitment to excellence is reflected in the expertise of our team, each passionate about their specific areas of compliance.  
When you partner with us, you gain access to a team of seasoned professionals with extensive backgrounds in risk and compliance roles within law firms. This wealth of experience gives us a unique perspective, as we truly comprehend what you seek, and what your firm needs to thrive in the regulatory landscape.  
The Teal risk and compliance ethos
At Teal, our guiding principles revolve around building trust and providing tangible value to our clients. We believe in: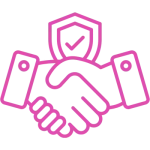 Being honest with our clients
Integrity is at the core of our interactions with you. We'll never recommend a compliance solution that doesn't align with your firm's risk profile. Our transparency ensures that you have complete confidence in the strategies we propose, knowing they're tailored to your specific circumstances.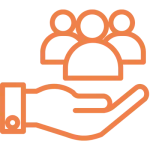 Giving practical help – Fast and effective implementation 
Understanding that time is of the essence, we prioritise the swift implementation of our solutions. We appreciate the urgency in addressing compliance issues, and our proactive approach ensures that our guidance is applied immediately, reducing potential risks and enhancing your firm's resilience.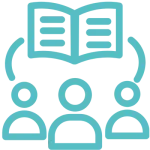 Sharing knowledge and experience
We believe in the power of knowledge sharing. We not only bring our expertise to the table, but also make it a point to provide valuable support to our clients whenever they need it. Our goal is to empower your team with the necessary skills and understanding to navigate the compliance landscape with confidence.  
For details of our events programme or to access our latest blog posts, visit our Resource Centre. 
Our approach - The 6 Cs of compliance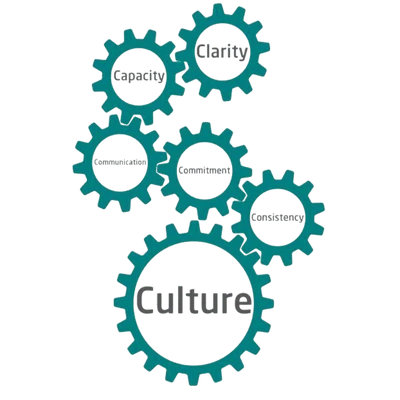 Compliance issues within a firm are rarely solely due to a lack of policies and procedures. At Teal Compliance, we believe that true success in compliance requires a comprehensive and integrated approach. That's why we've developed the '6 Cs of Compliance' methodology, which forms the backbone of everything we do. This 6-step method will guide you through the process of establishing a practical compliance framework that ensures your firm operates at its best. 
1. Clarity - Understand the law
We demystify complex legal requirements and provide clear explanations of how they apply to your firm. Our goal is to ensure that you and your team fully grasp the implications of the law, facilitating seamless compliance implementation. 
2. Capacity - Resourcing for success
We assist your firm in exploring the best options to resource an effective compliance function. By ensuring you have the right support in place, we enable your team to focus on delivering top-notch services with confidence. 
3. Communication - Simplifying compliance
We believe that compliance shouldn't be a chore. We provide you with readable, practical policies and procedures that engage your staff. Our interactive live training sessions go beyond mere instruction, helping your team understand the relevance and importance of compliance. 
4. Commitment - Cultivating ownership
Buy-in from your staff is essential for successful compliance. We make compliance meaningful and necessary, changing mindsets so that it becomes an integral part of your firm's culture rather than a mere "tick box" exercise. 
5. Consistency - Ensuring reliable processes
Firms need to know that their compliance efforts are working effectively. Through the introduction of a robust control framework, our compliance experts identify areas where processes are adhered to and, more crucially, where improvements can be made. 
6. Culture - The foundation of compliance
Central to everything we do is fostering a compliance culture within your firm. With clear leadership and incentivisation programmes, we ensure that compliance becomes an ingrained and continuous pursuit, safeguarding your firm's future. 
Empowering your firm's risk and compliance programme
We're driven by a deep commitment to protect your business, your staff, and your clients. Our unwavering dedication to simplifying risk and compliance, and creating a strong foundation for your success, sets us apart. We genuinely care about your peace of mind, and our expert team is here to support you every step of the way. 
Remote working compliance services
Our clients are at the heart of everything we do and we therefore adapt, where we can, to suit their needs. We understand that not everyone works in the office. Since the Covid-19 pandemic, many law firms now offer their staff various ways of working, such as hybrid working and working from home. We therefore offer a range of remote working compliance services and training. Find out more about these services.
If you're seeking a reliable partner who values your firm's safety, understands your risk and compliance needs, and is committed to providing practical and effective solutions, reach out to Teal Compliance today. Together, we can secure your business's future while providing an unparalleled level of service to your valued clients.
Testimonial from Right Legal
"We have been using Teal to support our compliance frameworks, and every aspect of our experience with them has been fantastic. From the training to the audits, and especially the 'Ask Teal' helpline, nothing is too much trouble, and you get quick support from some of the industry's best compliance experts."
Get in touch
Testimonial from Constantine Law
"We rely on Teal Compliance to provide responsive, practical compliance services to Constantine Law. They know what they are doing and they provide peace of mind regarding day-to-day compliance matters as well as responses to unforeseen (tricky) compliance matters. They have become an indispensable partner to Constantine Law in our growth journey."
Get in touch
Testimonial from Streathers Solicitors
"We have worked with Teal for several years. They have provided us with AML training and also helped us put together our firm-wide AML risk assessment and our updated AML policy, along with assisting us with various issues as and when they arose. We have always found them to be very helpful, friendly, responsive and knowledgeable, and are happy to recommend them."
Get in touch
Testimonial from Streathers Solicitors
"We have had a relationship with Teal for a number of years and they have provided a valuable resource to our compliance team. Teal combine the delivery of a personal and friendly service with city level expertise."
Get in touch

This programme will enable you to spot the gaps in your compliance and fix them quickly.

We make our compliance training courses as practical and enjoyable as possible.

Our audit answers those compliance questions that you've been struggling with. 

We love reading policies and procedures, but we know not everyone does.

Is your website compliant with the SRA Transparency Rules? Our website audit will help.

Our technology solution for your compliance needs. Keeping you and your clients safe.