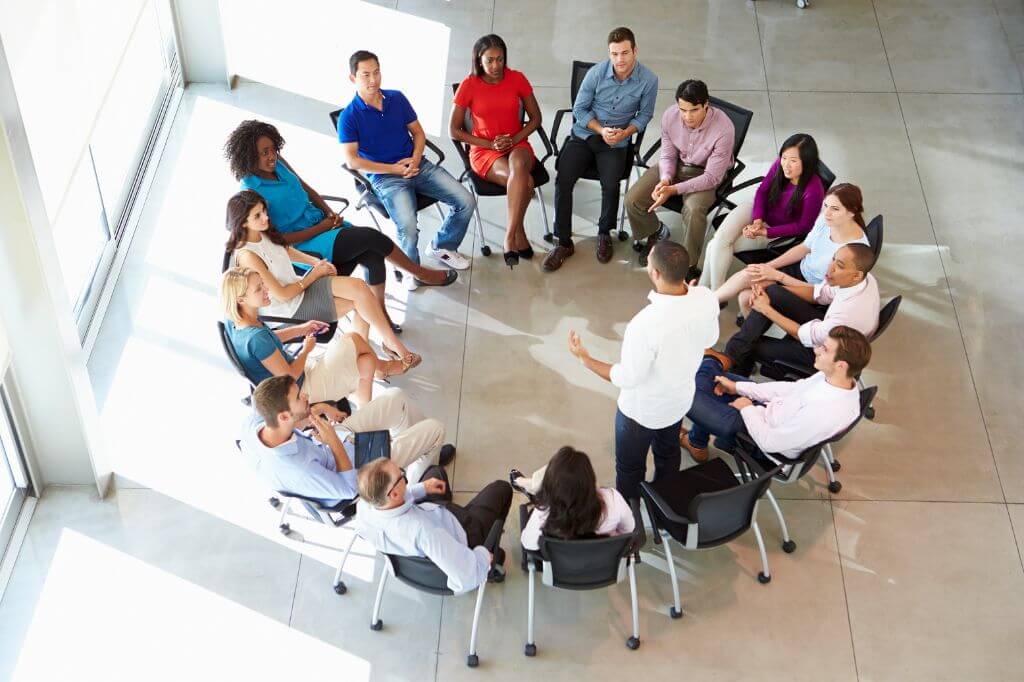 With 71% of legal professionals reporting negative impacts on their mental health, law firm culture plays an essential role in fostering a healthier and more sustainable legal profession. Building a culture that supports a diverse workforce, while fostering an environment where individuals feel comfortable speaking up is challenging.
As culture plays an integral part of mitigating compliance risks, we explore the importance of law firm culture and how to navigate cultural challenges in law firms.
The Importance of law firm culture
In the past year, 71% of legal professionals feel that their roles have negatively impacted their mental health. This alarming statistic underscores the need for a significant shift in law firm culture.
Culture plays a crucial role in creating an environment where lawyers can thrive, develop, and provide an exceptional service to their clients.
Elevating well-being and open conversations
The impact of valuing employees' well-being and the importance of open conversations creates a supportive work culture. At Teal, we employ certain practices to ensure that employees' mental health and happiness are taken into consideration.
One of these practices is the 'Happy Bus' concept, a simple yet effective tool to check in on employees' well-being. Employees are encouraged to complete their Happy Bus scores at the beginning of the week, and if a score is lower than usual, managers are alerted to check in with the individual. This process provides a consistent avenue for employees to share how they're feeling and ensures that issues are addressed promptly.
In addition, we introduced a mental health score on the Happy Bus to assess employees' mental well-being, emphasising the importance of mental health in the workplace.
The challenge of creating a supportive law firm culture
One of the cultural challenges in law firms is nurturing an inclusive and supportive environment from recruitment through to exit.
The 71% of legal professionals recorded may actually be just the tip of the iceberg. It's possible that many professionals don't express their concerns due to a lack of a supportive environment to do so. The negative impact on lawyers' mental health can manifest in various ways, resulting in additional challenges, such as reduced productivity, increased sick days, and, most troubling, lawyers leaving the profession altogether.
Creating a supportive law firm culture is extremely important. Recognising the significance of neurodiversity and the need to prepare organisations to support individuals, without requiring them to explicitly ask for reasonable adjustments, is imperative.
The challenge of attracting and retaining talent
Recruiting top talent is also one of the cultural challenges in law firms. There's a growing trend of professionals leaving the legal sector for other professions, especially high street law firms, and fewer new lawyers are entering the field.
Over the years, there's been a transformation in law firm culture. Law firms have transitioned from being solely focused on financial success, to acknowledging the broader spectrum of skills required to create a workplace that values diversity, well-being, and resilience, which is extremely important when it comes to attracting and retaining talent. This is particularly so for high street law firms that provide essential support to individuals facing various life challenges.
In all, a culture that promotes well-being and support is vital to sustain the legal profession.
The challenge of aligning compliance and law firm culture
Compliance should encompass diversity, mental health, and well-being, in addition to traditional regulatory aspects. This alignment requires organisations to be proactive in accommodating employees' needs, both in terms of working environments and individual conditions.
Addressing these aspects will be pivotal for law firms as they strive to meet the compliance standards of the evolving legal landscape.
Making positive changes in law firm culture
There's a pressing need for a shift in law firm culture, not only to safeguard the well-being of legal professionals, but also to ensure that clients continue to receive the support they deserve.
Navigating cultural challenges in law firms is an ongoing process, but it's imperative for firms to proactively align their compliance requirements with the evolving expectations of their workforce.
There's an urgency to create a culture in law firms that fosters mental health, well-being, and resilience, making the profession a place where lawyers can thrive and provide clients with the support they need.
A culture that values diversity, well-being, and inclusivity not only attracts and retains talent but also safeguards the mental health of legal professionals. Open communication and the ability to speak up about challenges and needs are vital components of this transformative process.