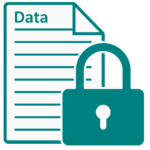 Terms and Conditions of use
Legal
These Terms and Conditions of Use and our Privacy Policy (together the "Terms and Conditions") apply to your use of the domain http://www.tealcompliance.com (the "Website") and all sub-domains of the Website. Information about our use of Cookies can be found in our Privacy Policy. Please read these Terms and Conditions carefully.
By proceeding with access to the Website you are deemed to have accepted the Terms and Conditions. If you do not agree with the Terms and Conditions, then please refrain from accessing or using the Website.
For the avoidance of doubt none of the information on the Website constitutes an offer to contract in any country in which it is accessed.  Information and materials on the Site are not intended to provide advice and no reliance should be placed on them and we disclaim all liability arising from such reliance to the fullest extent permitted by law.
We may revise the Terms and Conditions of Use at any time by amending this page. You are expected to check this page from time to time to take notice of any changes we make, as they are binding on you.
General
The Website is provided by Teal Compliance Limited ( "Teal" or 'us' or 'we'), a private company limited by shares incorporated in England and Wales under company number 11152076 and whose registered office is at Sparks Studio, 208-210 Great Clowes Street, Salford, M7 2ZS.  The term 'you' refers to the user or viewer of our website.
Some of the information available on the Website has been provided by other companies within the Teal group of companies in the United Kingdom. Separate terms and conditions govern that information and these terms and conditions may be available when you access the relevant pages within the websites of those companies (if applicable).
Availability
Teal will endeavour to ensure that the Website is accessible for 24 hours a day but will not be liable if' for any reason' the Website is unavailable for any time or for any period.  Teal will have the right to suspend access to or withdraw this website temporarily or permanently and without notice.
Teal will not be liable for any loss or damage arising in contract' tort or otherwise if the Website is unavailable or suspended for any reason.
Information
The information contained on the Website is provided for information purposes only and Teal will use reasonable care and skill to ensure that it is accurate at the date of publication. However' because of the nature of the Internet' there may be circumstances in which errors occur within the information. Consequently, Teal makes no warranty or guarantee as to the accuracy of any information on the Website and cannot accept liability for any errors or omissions within it.
Reliance on Information Posted
Commentary and other material posted on the Website is not intended to amount to advice on which reliance should be placed. Teal accepts no responsibility or liability arising from any reliance placed on such materials by you or by any third party who may be informed by any of its contents.
Security
Teal will take all reasonable steps to ensure that any information you provide via e-mail and / or via the Website is kept secure' but please remember that' because of the nature of the Internet' the security of emails cannot be guaranteed. Consequently, your privacy of your data in such email correspondence cannot be guaranteed. There is no guarantee that any emails that you send to us will be received by us.
We process information about you in accordance with our Privacy Policy. By using the Website, you consent to such processing and you warrant that all data provided by you is accurate.
Additional information regarding the security of personal data' and the use of cookies is available in our Privacy Policy.
Liability
Teal shall not be liable for any loss of use, profits or data or any indirect, special or consequential damages or losses, whether such losses arise in contract, negligence or tort, including without limitation, any losses in relation to your use of, reliance upon or inability to use the Website.
Teal cannot warrant that the Website is free of viruses or technical defects of any description' and accepts no responsibility for any technical problems arising from your use of the Website.
We will not be liable for any loss or damage caused by viruses or other technologically harmful material that may infect your computer equipment, computer programs, data or other proprietary material due to your use of the Website or to your downloading of any material posted on it or on any website linked to it.
Trademarks, Copyright and Other Intellectual Property Rights
The Teal logo is a registered trademark of Teal which claims trademark rights in the logo. Teal owns the copyright and all other intellectual property rights existing on or within the Website. All such rights are reserved and you may not reproduce the logo without Teal's written consent.
Save as expressly provided on this Website, you are not permitted to download' print' redistribute or extract any information from the Website other than for your personal' non-commercial use and not for any purpose that damages our reputation or takes advantage of it.
You are not permitted to modify or in any way change any of the information available on the Website. You must not modify the paper or digital copies of any materials you have printed off or downloaded in any way and you must not use any illustrations, photographs, video or audio sequences or any graphics separately from any accompanying text.
Linking to the Website
You may only link to this Website by obtaining prior written consent from Teal before doing so.  Any link must be made in a way that is fair and legal does not damage our reputation or take advantage of it, but you must not establish a link in such a way as to suggest any form of association, approval or endorsement on our part where none exists.
The Website must not be framed on any other website, nor may you create a link to any part of our website other than the Website. Teal reserves the right to withdraw linking permission without notice. Our status (and that of any identified contributors) must always be acknowledged as the authors of material on the Website.
Third Party Links
The Website may contain links to other websites which are outside our control and are not covered by these Terms and Conditions and the Privacy Policy. Where the Website contains links to other websites and resources provided by third parties, these links are provided for your information only. We have no control over the contents of those websites or resources and accept no responsibility for them or for any loss or damage that may arise from your use of them. You should read carefully and agree with the terms and conditions of third party websites before using them.
Posting Material
Teal accepts no responsibility or liability to any third party in relation to the content or accuracy of any information or materials posted by you onto the Website or any information posted on external websites.  Teal retains the right to remove any information or materials posted by you on the Website if such information or material is or is likely to be offensive, illegal, harmful, or threatening and / or belongs to someone else. Unless otherwise stated any views expressed are of individuals contributors and not of Teal.
Offences / Attacking the Website
You must not misuse the Website by knowingly introducing viruses, trojans, worms or other material which is malicious or harmful. You must not attempt to gain unauthorised access to the Website, the server on which the Website is stored or any server, computer or database connected to the Website.
You must not use the Site for any illegal purpose or in any manner inconsistent with these Terms and Conditions or applicable law; interfere with the proper operation of the Site or take any action which is likely to cause the service provided by the Site to be interrupted or degraded or attempt to gain unauthorised access to our computer system.
We will not be liable for any loss or damage caused by malicious or harmful material that may infect your computer, your computer equipment, computer programs, data or other proprietary material as a result of your use of the Website or as a result of you downloading any material posted on them or downloading any material from any website linked to them.
Applicable Law
Teal has established the Website in the United Kingdom. We have chosen the laws of England to apply to the Website and for any dispute to be heard by the English Courts. However, Teal recognises that you are free to choose the laws and courts of another jurisdiction if you are resident there and wish to do so.
Teal Group
Wherever the name "Teal" is used on the Website, this implies one or more of the following companies within the Teal Group of companies, which may offer products or services on the Website:
Teal Compliance Limited
Amy Bell Compliance Limited
Errors and Omissions
If you believe that there may be an error in any of the information that you have submitted via the Website, please email: hello@tealcompliance.com. We will review your records as soon as possible.
Complaints
If you have a complaint in relation to the Website, please contact us at the following address: hello@tealcompliance.com
Teal Compliance Limited
Office 6
Sparks Studio
208/210 Great Clowes Street
Salford, M7 2ZS